New Logo, Facebook Group And New Events Coming Up!
I am happy to announce that we have settled on a logo for the Website and for all of the Social Media!
We opted for a lightning bolt going through a yellowed Province of Alberta as a primary logo.  Our thought was that this shows electrification in Alberta and is an all-inclusive display of electric vehicles of all shapes and descriptions. Simple, clean and bold!
We are also happy to announce that we have a Facebook Group up for the EVAAB for general conversation, information and creating the social environment we hope to establish. Regardless if you have an electric vehicle now, are thinking about getting one in the future, or just trying to get information, jump in and get involved! We would love to have you!
We will be getting more social media connections and announcing them soon, so don't feel left out if Facebook is not your thing.
You can also now follow us on Twitter @ev_evaab !
I am also happy to announce that I have just confirmed our involvement with the 2017 Pembina Climate Summit on Thursday September 28, 2017 and acting as a representative for the EVAA.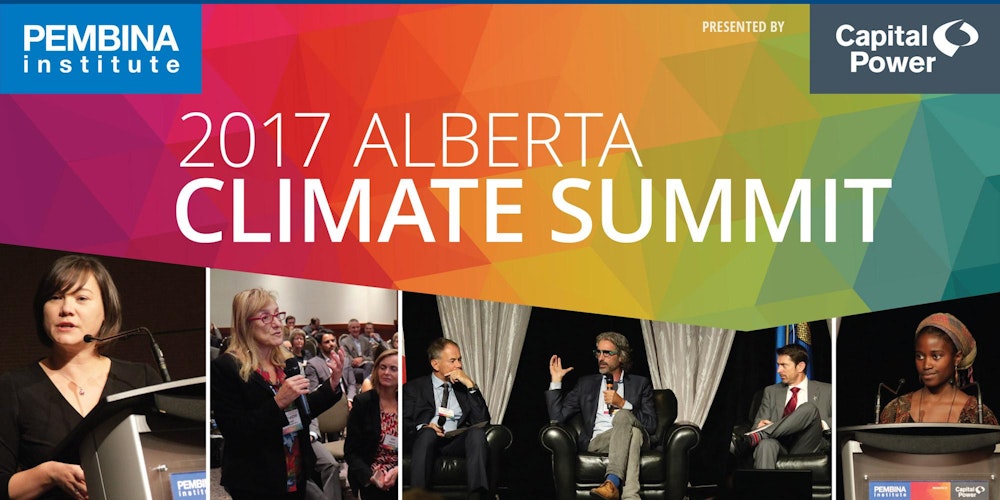 We will be not only attending the climate summit this year, but will also have our 2016 Nissan Leaf on display and answering questions on electric vehicles and electric vehicle ownership during the event breaks! If you are attending the event, please stop by and say "Hi"!
This year is the 3rd annual Alberta Climate Summit — the event for innovative thinking and knowledge sharing on energy and climate in Alberta. This year's event will showcase the innovation and opportunities around clean energy that are already underway in Alberta.
The event will bring together 500+ thought leaders from industry, government, environmental NGOs, and community stakeholders to learn from success stories, identify opportunities and challenges, and explore solutions related to Alberta's clean energy future.
This year, areas of focus will include energy efficiency, renewable energy, clean technology and innovation, methane control, climate finance, and Indigenous energy solutions. Read more about the sessions and focus areas here.